Marion Wade
My Services
Counselling
I could help you to identify what your problem is, and assist you by finding constructive ways to deal with situations. Examples of difficulties which counselling may help in a small number of sessions are:
• a significant disappointment
• a rocky patch in a special relationship
• work or family challenges
• adjusting to life events such as a death or illness, living with a health condition or medical diagnosis
You can get help to understand your experience and to make changes that will help with a particular situation.
Psychotherapy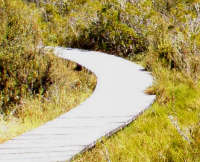 I could help you deal with how past events and relationships impact on you today. These may be difficulties which have been around for some time. You may be troubled about an aspect of yourself and therapy could address your conscious and unconscious motivations or wishes. Finding words to understand a particular experience gives you more choices about how to think, feel and act. Given time psychotherapy can help you change unwanted and unhelpful habits. Depending on what you're wanting, therapy can help to achieve a greater sense of who you are, of being able to feel effective in the things you do and to feel secure in yourself.
I offer:
• Counselling and Psychotherapy
• Supervision for Counsellors, Psychotherapists, Health practitioners, People and Managers working in organisations
• Training
• Professional Development courses
• Presentations with Community Groups
My experience includes:
• working with individuals who are facing a range of issues.
• working with most personal problems and challenges.
• working with couples who are seeking to improve communication, improve intimacy and enrich their relationship.
I have specialist experience working with:
• worrying which intrudes on your peace of mind or seems excessive
• wellness issues in the whole person, mind and body
• sexuality and sexual issues
• persistent physical pain, including painful sex
• eating issues & disorders; body image challenges
• trauma, post trauma stress; sexual abuse.
My fee for individuals is $120; my fee for couples is $130. For agencies my fee is $140.
I treat all contact with clients confidentially.
I ask for 24 hours notice if you cancel an appointment. If I am unable to use a cancelled session the fee is charged in most circumstances.
Client Rights and Practice Ethics
As a client your rights are outlined in the Health and Disability Commissioner's Code of Rights.
I adhere to the Code of Ethics of the Psychotherapists Board of Aotearoa New Zealand (PBANZ).